Concert and Nativity pictures kindly donated by Doreen Bodily belonging to her sister-in-law, Barbara Thomas, nee Bodily
Concert party, this was organised for the young people of the village by Mrs Wicksteed, of the Kettering Wicksteed family, she was housekeeper for the people at The Manor House, The photo was taken in the early fifties.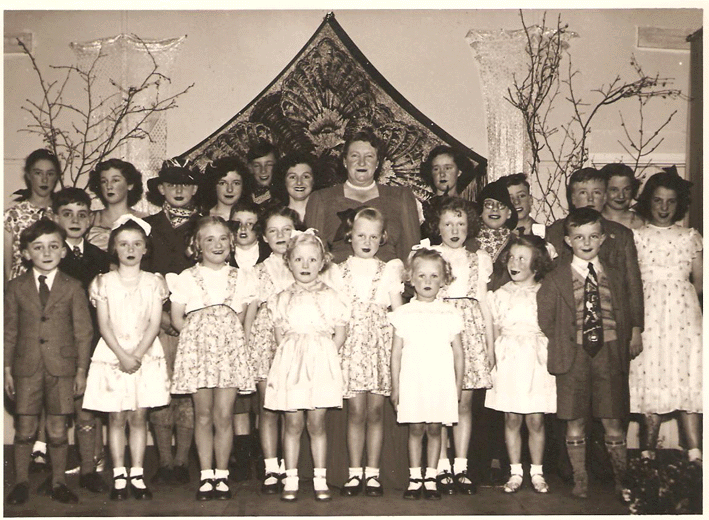 Names: LtoR:
Back Row: Jackie Nurser, Cavan Kelly, Maureen Salt, unknown, Peggy Williams, Graham Wills, Marion Williams, Mrs Wicksteed, Barbara Bodily, ? Robinson, Pal Kelly, Alan Haynes, Marcia Reeve, May Kelly
Front Row: Patrick Kelly, Linda Brown (now Bull), Freda Reeve, Frank Drinkwater,
Wendy McNeil (now Swain), Valerie Johnson, June Burt, Carol Smith, Pat Allard (now Marsden),
Jennifer Bazeley (now Groves), Henry Liddington.
*********************************
Nativity Play: Barbara thinks this must have taken place in the late forties.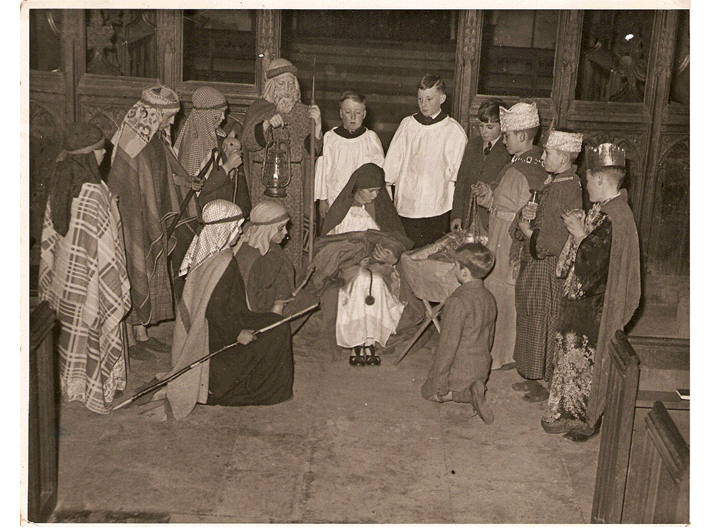 Names left to right - Back Row: Charlie Bradley, Billy Thornton, Francis Daniel, George Tyson, Alan Haynes, Douglas Cobb, Michael Hyatt, Eric Fennell, Bernard Reeve, Neville Hopcraft
Front Row: Alan Neal, Paul Kelly, Barbara Bodily, Teddy Cook